Judge Phil Ginn, a SES Doctor of Ministry graduate and former N.C. Superior Court judge, is Southern Evangelical Seminary's new president.
His time at SES began in 2004 when he intended to take one course but stayed for six years.
"I walked into the old SES building, and Norm Geisler happened to be walking out," he recalls. "Dr. Geisler took me back into his office, and by the time I left, I had signed up for the Doctor of Ministry program."
Ginn entered the program wanting to make his faith real to him, not something he believed because someone told him he should or simply because of tradition.
"That's what SES did for me—it provided that framework to satisfy my intellectual curiosity. … Not only was Christianity a feeling, but it became a reality, and it made sense."
His training also enhanced his understanding of the legal world he lived in as a N.C. Superior Court judge.
"I think I was a much better judge because of my training at SES than I would have been otherwise," he said. "It kept me grounded in reality."
Ginn has seen some of the harder sides of humanity, and his experience on the bench helped shape his view of God and Christianity.
"There used to be a moral compass so that if you had an opinion and I had an opinion, we could match it up to that moral compass." That's what he calls the "God line." Culture, he said, has been "erasing that line over the years" to the point that real truth has become "relative and irrelevant."
While attending SES, Ginn determined the law can't solve evil because it really doesn't understand it. His training helped him talk to people in difficult stages of life and shed light on the root of the problem.
"People would often say, 'I'm seeking justice,' but that's not really what they wanted. What they were seeking was either mercy or revenge."
As he contemplates Christ's sacrifice on the cross, Ginn often says, "Mercy gave birth to grace, but grace cannot comprehend mercy. By its very nature grace demands a harsh verdict and an even harsher penalty."
"It's this grace that the justice system cannot understand," he continued. "We can understand mercy; we can understand revenge; we can understand punishment. What we cannot grasp is the enormous love of someone taking that punishment [for us]. It would be like me sentencing someone to life in prison, and then taking off my robe and stepping down and saying, 'You can go free because I'm going to serve your sentence for you.'"
"I don't want justice," he added. "I'm afraid the penalty would be too difficult for me to bear."
After Ginn retired from the bench in 2014, he owned and ran a horizontal pump manufacturing business in Oklahoma for three years.
"What SES has to offer applies to the business world, as well as to the legal world, just as it does to the world of theology," he said. It gave him a new way of looking at things and analyzing them—a way to reason and apply logic.
"The apologetic call that we have on the Christian faith is the lifeblood of SES, and it's just not something that's up for negotiations," he said. "We simply believe that apologetics is the best vehicle for reaching this world for Christ and for defending the Gospel message in our culture."
Ginn also serves as an elder in his home church of Perkinsville Baptist in Boone, North Carolina, where he is a lay speaker and helps lead Bible studies. Prior to becoming president of SES, he was also active on the seminary's Board of Directors.
Ginn expressed his gratitude for President Emeritus Dr. Richard Land over the last eight years and during the transition as he takes the helm.
"I'm learning a whole lot from him, and he's pouring into me. … I can't begin to explain how thankful I am for his leadership."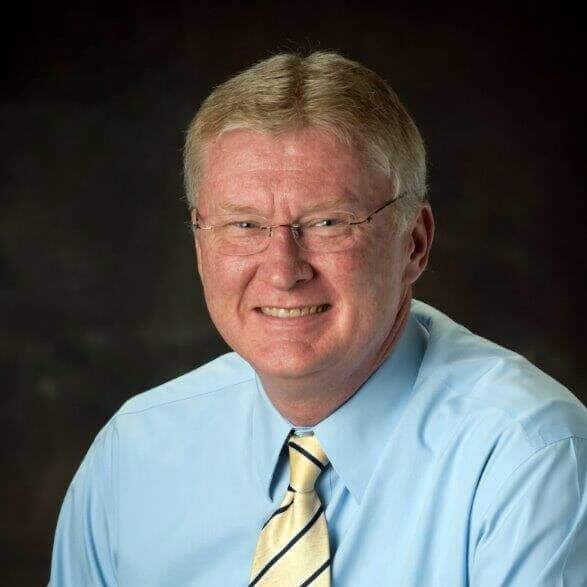 How are you expressing and sharing your faith in daily life?
"True Christianity has to permeate our whole life. It makes us who we are.
If you attempt to compartmentalize Christianity, you get in trouble."